Adolescence (Latin: to grow) is a period of life, during which the carefree child becomes the responsible adult. The modern description of adolescent is a 'teenager' (Age: 10-19yrs).
Puberty (Latin: adulthood) is a state of becoming functionally capable of procreation.
This is usually accepted as occurring at age of 12 years in girls and 14 years in boys.
Puberty is purely the first spell of adolescence and the remainder is being concerned with mental & emotional adaptation to sexual functions.
Phases of Pubertal Development
Thelarche-10-11yrs-breast budding
Adrenarche-11-12yrs-pubic & axillary hair development
Peak Height Velocity -12-13yrs
Menarche-13-14yrs-onset of menstruation
Mature Sexual Hair & Breast -14-15yrs
Counseling in Adolescents
Sex education
Anatomy & physiology of external & internal organs
They should be prepared for menstruation
Problems related to hygiene, sanitation, Sexually Transmitted Diseases (STD)
Dealing with psychosocial problems like depression, suicidal tendency, eating disorders (anorexia nervosa & bulimia)
Common Problems in Adolescents
Primary or secondary amenorrhea
Precocious & delayed puberty
Obesity
Cosmetic problems like acne & hirsutism
Puberty menorrhagia & other menstrual irregularities
Dysmenorrhea
Adolescent intersex
Vaginal discharge
When to consult a gynecologist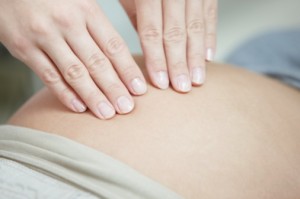 Absence of menstruation by 16 years of age in presence of secondary sexual characteristics or by 14 years of age in, if secondary sexual characteristics have not developed.(Primary Amenorrhea)
Absence of menstruation for three normal cycles or for 6 months (secondary amenorrhea)
Onset of menstruation & other pubertal characters before 8 years of age
Blood loss > 80ml/cycle (> 3pads/day) cycles < 21 years or > 42 years
Bleeding lasts longer than 7 days
Vaccines in adolescent girls
Td (tetanus & diphtheria) – booster of 10 & 16 yrs of age
Hepatitis A – 0 dose & 6 wks, if not given earlier
Hepatitis B – 0, 1 & 6 months, if not given earlier
Varicella – 1st dose – < 13 yrs
2nd& 3rd dose – > 13 yrs (4 or 6 wks interval)
MMR Vaccine – if not given earlier
OR
Rubella Vaccine
Vaccine for carcinoma of cervix – should be given before first intercourse; ideal candidates are adolescent girls